Appaloosa is a light colored, patchy gene on the beast's lower back and rump area. This is a marking commonly found in horses.
Appaloosa will always be on top of all other markings, except for Pied and Raindrop which will always be over Appaloosa. Additionally there is the option to put Spotting on top of Appaloosa as well.








Relevant to: Base
Value: Lighter
Edge: Hard
Breaks: No
Holes: Yes
Fading: No
Can be white: Yes
Layering: Covers
Hides other genes: No

Combinations with other markings
Marking combinations are optional and can be used on designs if the needed markings are present, but do not have to.

Snowflake Appaloosa:
The markings needed for this combination are Appaloosa and Speckles.
The Appaloosa itself may cover more than the official Appaloosa range but should not cover more than 70% of the body. The Speckles may be larger than usual as well and clump together. The size of the Speckles should not be bigger than your beast's eye though! Using this combination you may also add breaks in your Appaloosa design.



Varnish:
The markings needed for this combination are Appaloosa, Speckles and Roan.
This combination is almost the same as the Snowflake Appaloosa one, the difference being Roan allowing you to make all edges Textured (both Hard and Soft may be used). However, if you use this combination, you may not add Roan as regular marking to your design anymore!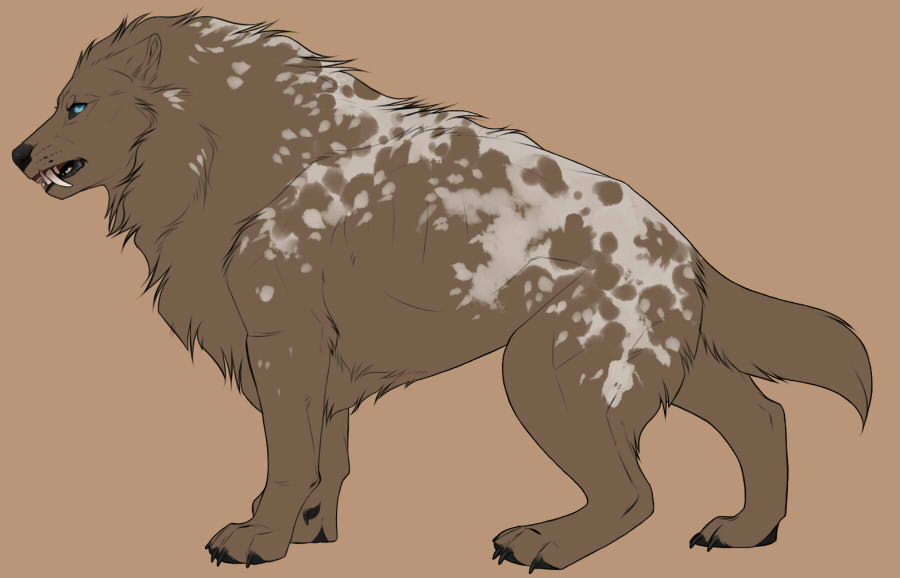 Ranges
Max Range:
Minimum Range:
Appaloosa has no distinct minimum range, but there has to be enough white to show the marking while still being recognizable as Appaloosa:

Good examples: