Mottled

A marking that resembles the light colored, often very spotty patches found on today's asian elephants.


Relevant to: See "Colors" below
Value: See "Colors" below
Edge: Hard
Breaks: Yes
Holes: Yes
Can be white: No
Layering: Designer's choice
Hides other genes: No

Colors
Mottled has a light, off-white to cream color. It should always look natural and not overly yellow or blue. Feel free to use this optional swatch to pick a color if you are unsure:




Edges
It is not mandatory for Mottled to have a clean edge. Just like on real life elephants it is allowed to give the edge a very spotty appearing by adding little spots on the outside or creating small holes on the inside. Please be careful to make the spots and holes not too big so they do not resemble other markings like Spotting for example.

Here are two examples how the edge could look like:




Ranges
Max Range: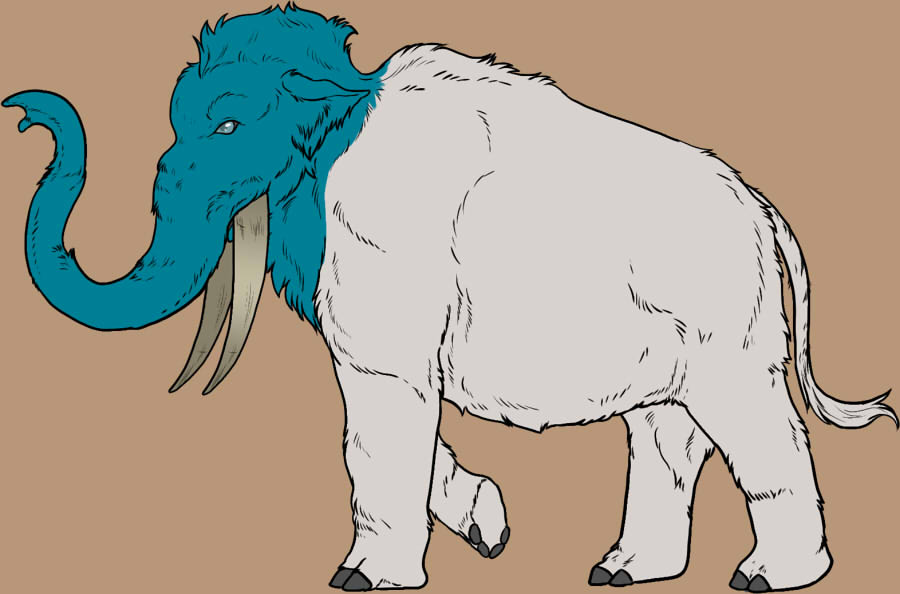 Minimum Range:
Mottled has no distinct minimum range, but must be present in a noticeable way on the beast.

Good examples: