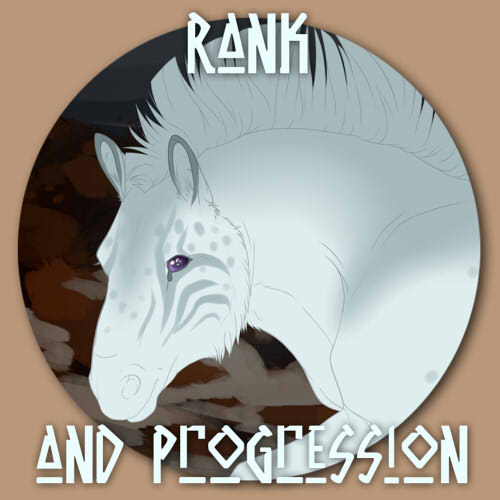 Ranking Up:
This thread is where you can rank up your beasts Harmony Rank and gain the benefits your beast has worked hard to achieve! In order to receive them, just comment here with your beasts tracker and complete form!

Have a look at our Tracker Guide to see our requirements for trackers!

Keep in Mind When Submitting Your Comments:
– You can only rank up a beast once every 24 hours!
– Always double check with the Harmony Rank Guide.
– One beast per comment.
– Be sure that Harmony Points and prompts are labeled accurately in the deviation, website, journal, etc!

HR Reward Claim:
Use this thread to claim the rewards that you have earned through your Harmony Ranks!

Keep in Mind When Submitting Your Comments:
– Make sure to add the link to your rank up as proof!
– An admin must confirm the rank before you post to claim the slot!

Spirit Trials:
Submit your beasts' finished Spirit Trials here to gain the blessing of their chosen god or goddess!

Arwii Trials:
Comment here with your Arwii Trials to get the breeding bonus once your beast reached Rank 2!
The Trials are not needed to be able to breed with your beasts!

Bonding Trials:
Once you finished all parts of the Bonding Trial you have them approved here to gain their bonus!

Milestones:
Claim Milestones here once you have everything needed for them!

Keep in Mind When Submitting Your Comments:
– Each beast can claim a Milestone only once!
– The needed items need to be in your stash.
– You can only claim one (1) Milestone per comment

Lifemates:
Here you can either submit for a Lifemate status between two (2) beasts or comment to break the Lifemate Bonds!