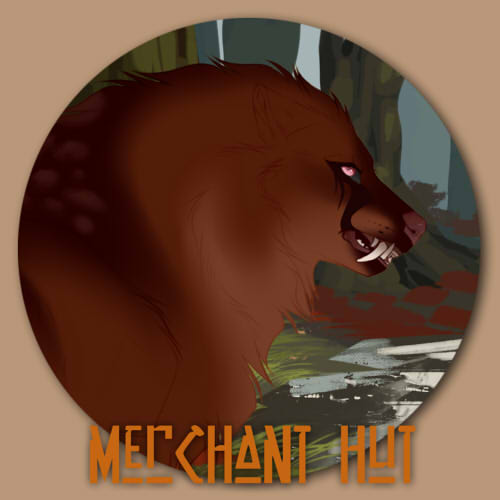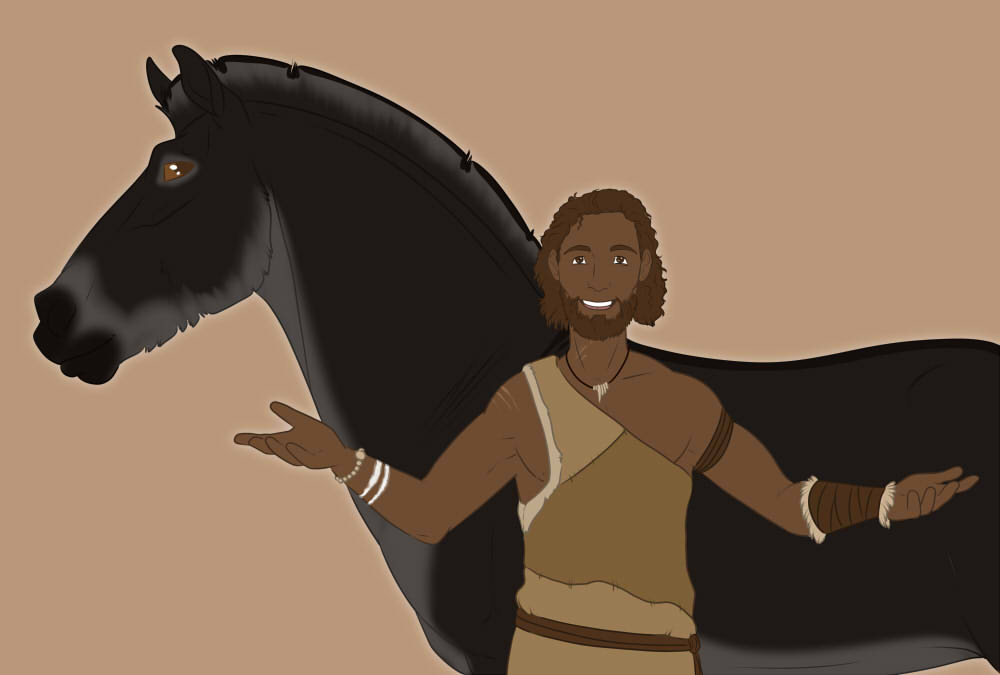 Welcome!
"Hello and welcome! Please step in and have a look at our excellent wares! Who knows, maybe you find something you never knew you needed!"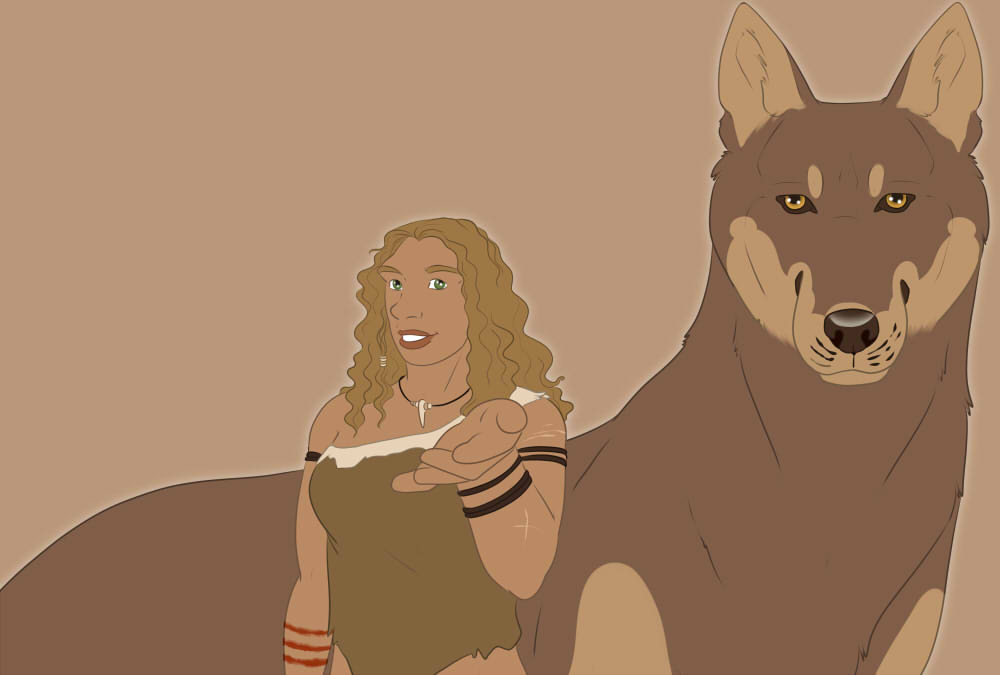 Since the beginning of their explorations in the lands of Prehistoria, Esger and Ura were no strangers to trading. At first, they only did it for their own survival, trading items they found during their adventures for food, materials, and weapons. Gradually, the two lovers and their beasts learned to recognise the quality of the items they found and were able to make more generous offers.

And then one day, they found a mysterious stone disk…
Following this discovery, a page in the history of Prehistoria was turned with the return of the goddess of the Moon and Stars, Umbru.

Having been the first mortals to dare approach her after her summoning, Esger and Ura listened for a long time to what the returned Goddess had to say and performed her Trials. Satisfied, Umbru gave the little band of Explorers her blessing.
Blessing their travels and their future discoveries.

Following this, Esger and Ura didn't quite believe it. As if it was a dream born from their imagination.
But little by little, luck smiled on them and they found many treasures whose history was still to be deciphered. But also goodies to exchange. Many goodies…
The discovery of the stone disk had already given them a little fame, but now the people and beasts of Prehistoria seemed to be waiting for them. Knowing that in their bags, they had many things to share, sell and trade.
Umbru really did blessed them…

This decided the two lovers to see further. In addition to being Explorers, they became Merchants. And every time they stopped in their travels, they also set up their Merchant Hut. Where they sell and trade the multiple fruits of their findings.

To purchase any of the following items simply head over to our Stash Cycling and click on "Purchase Items" in the Stash category!

Shortcuts:
– Activity Items
– Companions
– Cosmetic Items
– Import Backgrounds
– Breeding
– Coin Trader

Activity Items


Sharpened Spear:
"Increases the chances of bringing back rare items while hunting."

Buy: 1600 Beads
Sell: 800 Beads


Hide Wrapped Quiver:
"Increases the chances of bringing back rare items while hunting."

Buy: 1000 Beads
Sell: 500 Beads


Hand Woven Net:
"Increases the chance to bring back rare items while fishing."

Buy: 1600 Beads
Sell: 800 Beads


Simple Bait:
"Increases the chance to bring back rare items while fishing."

Buy: 1000 Beads
Sell: 500 Beads


Warm Bindings:
"Increases the chances of bringing back rare items while discovering."

Buy: 1600 Beads
Sell: 800 Beads

Map:
"Increases the chances of bringing back rare items while discovering."

Buy: 1000 Beads
Sell: 500 Beads


Small Plant Bag:
"Increases the chance to bring back rare items while foraging."

Buy: 1600 Beads
Sell: 800 Beads


Bone Sickle:
"Increases the chance to bring back rare items while foraging."

Buy: 1000 Beads
Sell: 500 Beads


Lucky Totem:
"Negates the negative effects of your beasts species in activities."

Buy: 1500 Beads
Sell: 750 Beads

Companions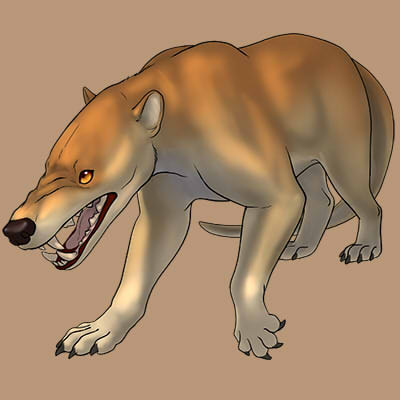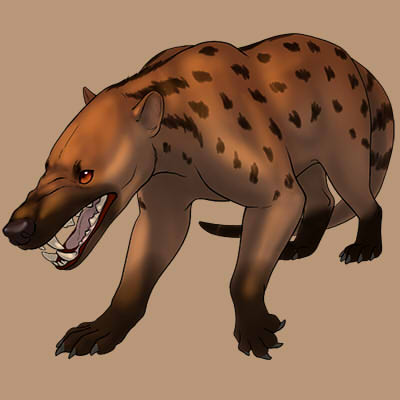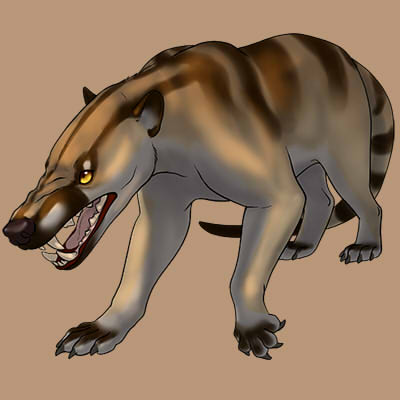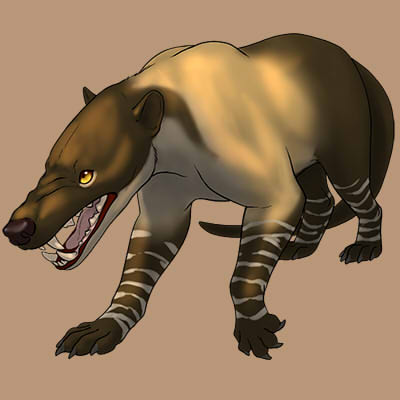 Tawny / Spotted / Striped / Bicolor Hyaenodon:
"Gives an extra chance to bring back rare items while hunting."

Buy: 2000 Beads
Sell: 200 Beads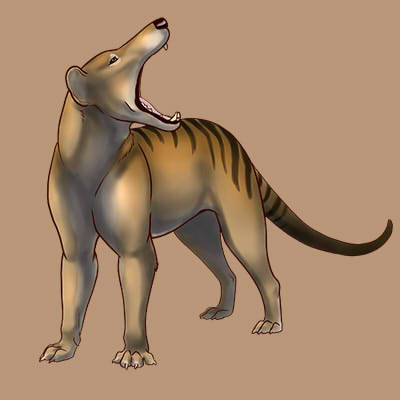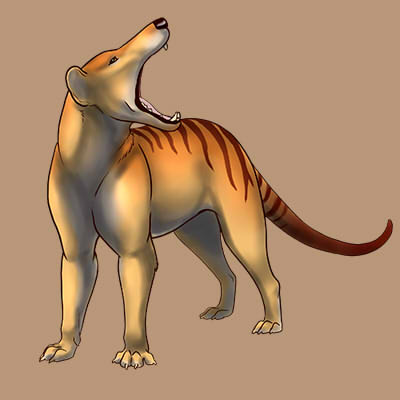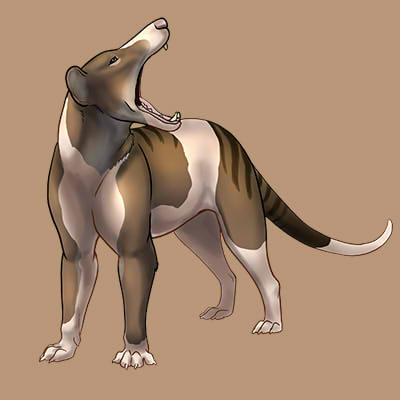 Tawny / Golden / Pied Thylacine:
"Gives an extra chance to bring back rare items while fishing."

Buy: 2000 Beads
Sell: 200 Beads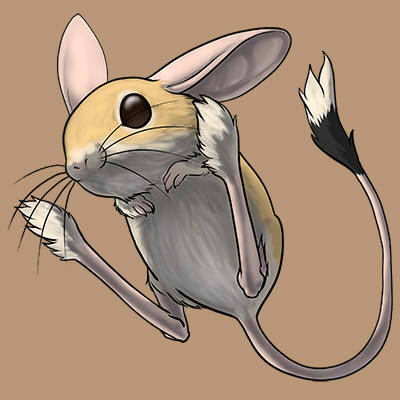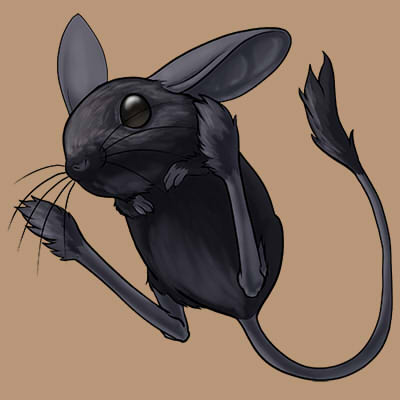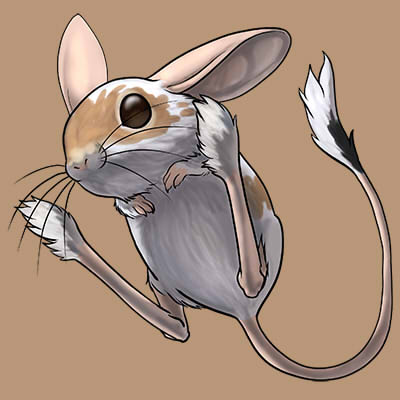 Brown / Black / Pied Jerboa:
"Gives an extra chance to bring back rare items while discovering."

Buy: 2000 Beads
Sell: 200 Beads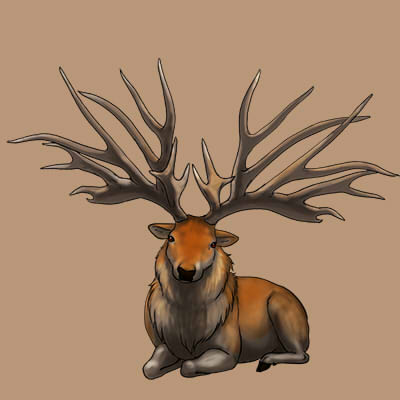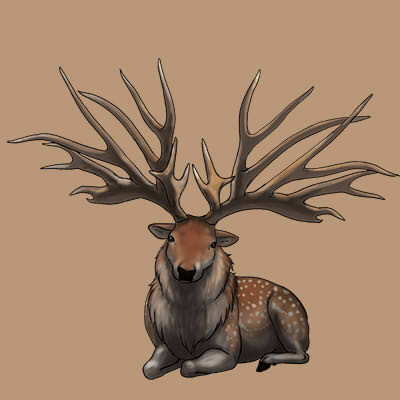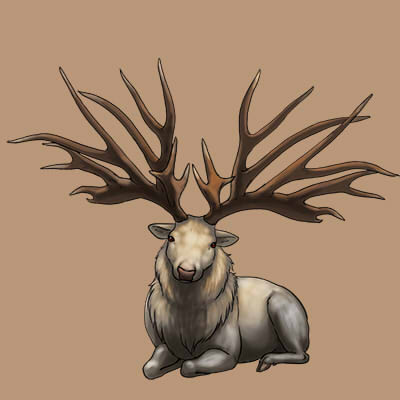 Tawny / Spotted / Cream Eucladoceros:
"Gives an extra chance to bring back rare items while foraging."

Buy: 2000 Beads
Sell: 200 Beads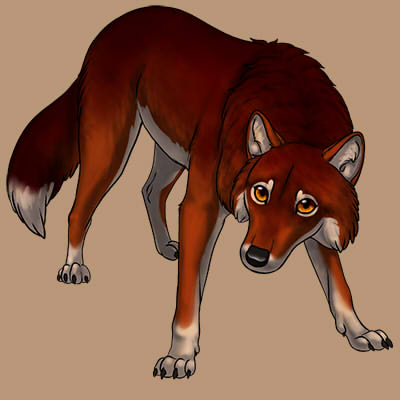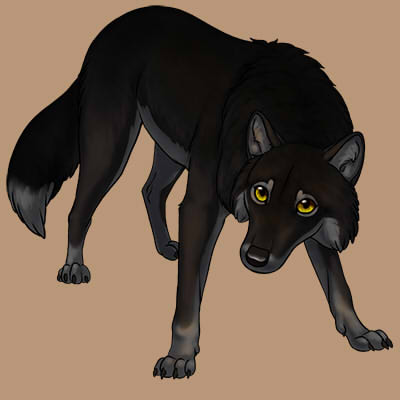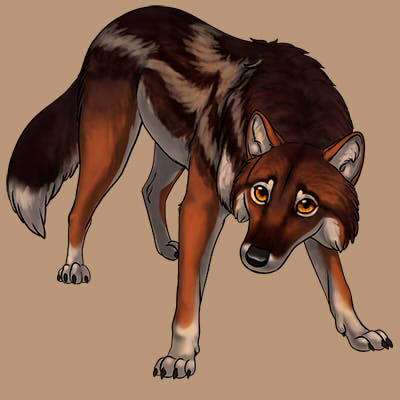 Red / Black / Striped Warrah:
"Increases your Damage stat by 3."

Buy: 2000 Beads
Sell: 200 Beads

Cosmetic Items
All rules concerning the different cosmetic items along with examples and guides can be found here: Cosmetic Items


Adornments:
"Used to visually add (non magical) adornments to your beasts' Import."

Buy: 1000 Beads
Sell: 500 Beads


Magical Adornments:
"Used to visually add magical adornments to your beasts' Import."

Buy: 4000 Beads
Sell: 2000 Beads


Bowl of Paints:
"Used to visually add paints to your beasts' Import."

Buy: 1000 Beads
Sell: 500 Beads


Battle Wounds:
"Used to visually add scars or wounds to your beasts' Import."

Buy: 1000 Beads
Sell: 500 Beads


Eye Changer:
"Used to visually change your beasts' eye color or pupil on its Import."

Buy: 4000 Beads
Sell: 2000 Beads


Expression Changer:
"Used to visually change your beasts' expression on its Import."

Buy: 4000 Beads
Sell: 2000 Beads


Ear Changer:
"Used to visually change your beasts' ears on its Import."

Buy: 4000 Beads
Sell: 2000 Beads


Witches Wand:
"Used to make small changes on already uploaded designs."

Buy: 1000 Beads
Sell: 500 Beads

Import Backgrounds
Folder for all 1800x1200px BGs (new Imports)
Folder for all 3600x2400px BGs (old Imports)

Breeding


Fruit of Arwii:
"Used on unused genos to change their gender."

Buy: 2000 Beads
Sell: 1000 Beads


Stone of Arwii:
"Increases Saber, Dire Worg and Terror Bird litters by one cub / pup / chick."

Buy: 600 Beads
Sell: 300 Beads


Ancient Life Rune:
"Increases Equus, Ursus and Megaloceros litters by one foal / cub / calf."

Buy: 1200 Beads
Sell: 600 Beads

Coin Trader


Lovingly Carved Donii:
"Increases the chances of passing mutations in breedings (only possible if the breeding allows it)."

Buy: 10 Long Forgotten Coins
Sell: –


Crude Steel Statue:
"Increase the chances of passing rare colors and modifiers in breedings (only possible if the breeding allows it)."

Buy: 10 Long Forgotten Coins
Sell: –


Quest Ticket:
"Used to (re-)do old Seasonal Adventures."

Buy: 5 Long Forgotten Coins
Sell: –

Quest Ticket Rules (Seasonal Adventures – bottom of page)


Wooden Spirit Idol:
"Use this Idol to remove a Gods or Goddesses blessing in order to be able to do another one's Spirit Trial."

Buy: 5 Long Forgotten Coins
Sell: –