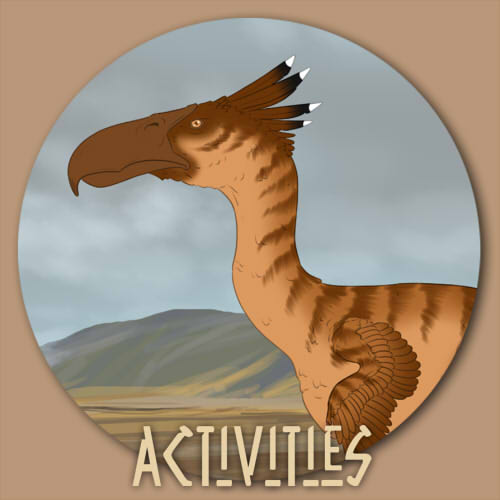 As one of our largest gameplay features, activities offer you a wide variety of things you can do with your beasts!

In order to keep this page clean (and not explode with content) we decided to turn it into a hub, linking to all the pages of each and every activity that can be done in Prehistoria!
These pages will contain general informations about the activity, its requirements and rules. Just click on the buttons and you will be sent to the wanted page!