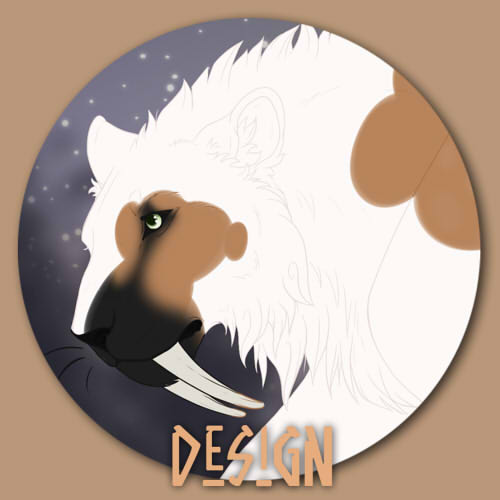 Design Approvals:
Use this thread to submit a beast to be approved by our admin team! Please follow the guidelines below.

You may only post a total of five (5) designs a month!

Keep in Mind When Submitting Your Comments:
– Use the form provided to you in the comment thread.
– Before submitting, make sure minor fixes have been made, such as correct Free Black / Free White, non-slit eyes for Sabers, proper genitalia for your beast's sex, etc.
– Make sure your sta.sh file is linked correctly.
– Always add the cub number when posting a proof from a breeding.
– Always add your proof directly to the comment. You will be asked to resubmit if this is missing, even if it is posted in your stash!
– Do not delete or update your stash files until the beast has been uploaded. This is especially true if you have been asked to correct the design.
– If you are applying items upon upload, they must be in your stash and you must write them in the right section in your import description.
– Above all, please do not be rude with our admin team. When we make calls, they are for a reason and we will admit when we have made a mistake on a call.

Corrections:
This thread is only used if you need to correct your beasts design and you have been directed to post here by an admin.

Cosmetic Approvals:
Use this thread to apply cosmetic items to your beast! Cosmetic items are items that are shown on the import, such as Adornments, Paints and Witches Brews!

Saber, Dire Worg and Equus got a new set of lines you can transfer your beasts to for free as long as the design itself stays the same and was not changed!
If you want to change your beasts' design you have to use a Witches Brew!

We added two new free backgrounds: Pen and Meadow BG. If you want to change your beasts' background to one of those two you can do so any time!

You may add a drawn version of a companion to your import only if it is applied to your beast!

For more informations on cosmetic items and their rules have a look here: Cosmetic Items

Import Changes:
Here you can update the information on your beasts import such as Name, Nickname, Personality, etc.
Keep in mind that the Personality can have only a total of 600 words! Every change crossing this amount will be denied.

Owner Transfer:
Transfer ownership of a beast here!
In order to be able to transfer an import to another player you need to be the owner of it. If the beast is co-owned and is to be transferred to another player (not the co-owner) the other co-owner has to confirm the transfer!

Questions:
Your design was commented on and you have questions?
Or you have problems understanding markings?
Ask them here and an Admin of our Design Team will answer them as soon as possible!