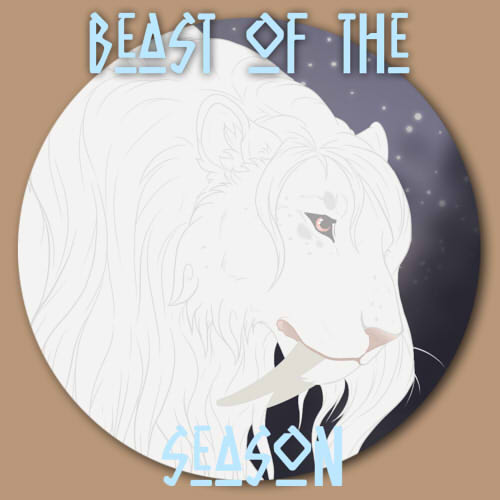 Welcome to the Beast of the Season page!
Here you can sugggest someone and their beast to be placed as Beast of the Season and be featured on the front page! Whether it's the amount of work and love that they've given to their beast, or playing a big part in the community, its up to you to pick who you think deserves this honor!

How Beast of the Season works:
At the end of each season (Spring, Summer, Fall and Winter) the Admin Team will pick a player and give one of their beasts the award "Beast of the Season". This award comes with a special badge, 5 Long Forgotten Coins, 10000 Beads and an Overflowing Treasure Chest.
But how are players and their beasts chosen / nominated for BotS?
Well, there are two possible ways: one way would be through suggestions from the players themselves. Every player has the chance to nominate beasts and their owners for the BotS title. All suggestions we get will be taken into consideration when choosing the next Beast of the Season!
The other way would be through the Admin Team directly as we pick players and their beasts we think deserve the award as well.
During the last week of a season we gather all nominees we found and discuss internally within the Admin Team, who we think should win the title. Once decided, we will announce the winner on the fist of the next month, when the next season starts.

Suggesting another players beast:
Every player is allowed to suggest whoever they think deserves the title "Beast of the Season". All suggestion will only last for the season they were posted in, if your suggested player did not get the title and you still think they deserve it, you will have to suggest them again!

Rules:
– You may suggest as many players and their beasts as you want
– If you think a player has multiple beasts that would deserve the spotlight, you may suggest all of them
– Include a reason why you think they deserve it. A short sentence to tell us why is more than enough!
– Do not post multiple comments for the same player or beast, one is more than enough for us to take them into consideration!
Comment here to suggest someone's beast for BotS!