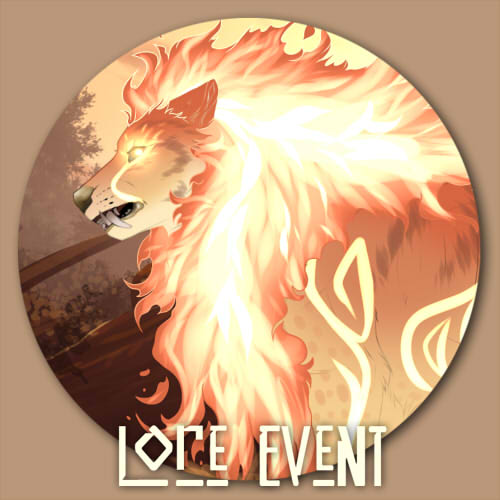 Welcome!
Prehistoria celebrates its 5th birthday this year! Come and get some birthday cake, we promise it's not a lie this time c;
This event is open until July 28th, midnight EST!

Welcome to this year's birthday celebration!
Unlike the last years, we prepared a little something: 2 weeks full of gifts of various kinds! Two (2) of them will be very special c; For more information, when the gifts drop for example, have a look below at the end of the page.
We also would like to use the chance to say THANK YOU to all of you for 5 years Prehistoria, this would not have been possible without you! I know the last one (1) to two (2) years not much new things happened and it was mostly reworks, but don't fret, we slowly but surely reach the end of all our reworks and get to the nice, new stuff sooner than you might expect!
And now, LET'S CELEBRATE!

Special HP Prompts and Themes:
Just like in previous events, we have four new Special Prompts and Themes for you to draw:

Prompt 1:
The Birthday Event is an opportunity for Prehistorians and Gods to celebrate Arwii and the hard work he had done creating this entire world. How do you celebrate him?

Prompt 2:
What are birthdays without a Birthday Cake? Share your secret cake recipe!

Theme 1:
Gift(s)

Theme 2:
Joy and Smile

As with all Event Special Prompts these (and the old ones on our Harmony Prompt and Themes page of course) will give you event loot next to 10HP for the duration of the Event!
All entries have to be submitted to our Harmony Prompts – Event Harmony Prompts Folder in our dA group to have the loot rolled!

Week of Gifts:
Unlike the last events there will be no special game. Instead, during the duration of two weeks, we will throw various kinds of gifts at you! There will be a total of seven (7), each dropping a day apart of the other. For exact dates have a look below, we created a small calendar (which you might know from our Advent Calendar already) so it's easy to tell when you can claim your next gift. The doors will all open around the same time: Noon EST / 6 pm CET.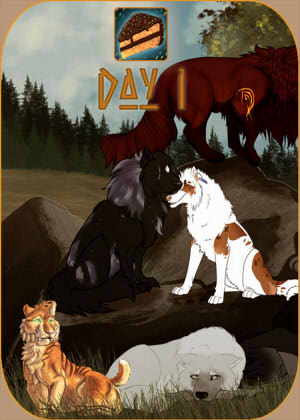 CLOSED!
Let's start the party with a new geno for everyone who wants one! The species is completely up to you but feel free to make it random as well if you have a hard time to decide (Ancients are excluded). There is a chance for mutations and rare coat colors and you will have one reroll available if you do not like your rolled baby c:

Please follow this link to redeem your gift: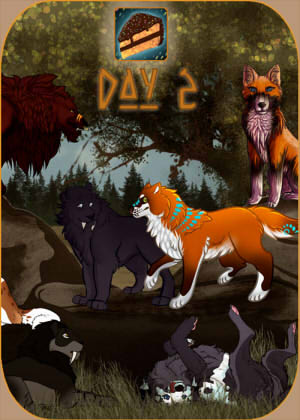 CLOSED!
Let there be cake so everyone has something sweet to munch on, bacause what's a birthday party without a cake?! Jokes aside – time to grab your 5 birthday cakes to throw them at friends in reveal, have a chance at a God BG when applying it to activities or get a babbin from one of your beasts and a Primal.

Please follow this link to redeem your gift: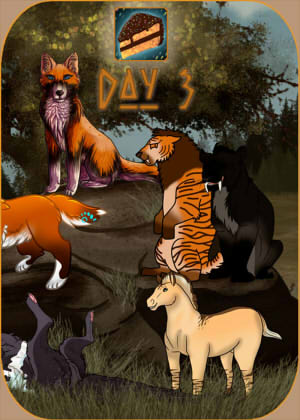 CLOSED!
The last door before we officially have birthday on July 21st! Today we would like to throw around with some fancy companions. And what's the easiest way to do that without having players being sad because it's not the companion they want? Correct, Exotic Companion Tokens for everyone!

Please follow this link to redeem your gift: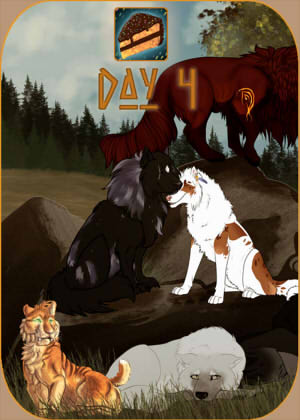 ~
Today there is nothing to claim like the last days. Instead, have some nice piece of Lore telling how Arwii, Donii and Ruda returned to Prehistoria!
Oh, and be prepared for the next door, the "something big" I teased about in one of our announcements is finally about to be released c;

The return of Life and two best friends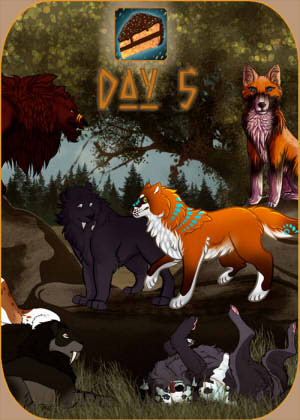 ~
I promised something big last time, didn't I? Well, I hope you are ready, because we reopen our Tribes! 😀
We worked very hard the last few months to make them more interesting and added things like NPC Tribes, Tribe Trials, Tournaments and much more! We hope you are as excited as we are about them c:
All information on tribes can be found on the website in our Tribes category!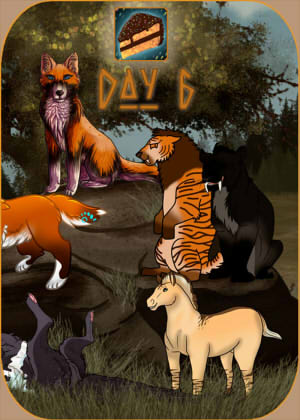 CLOSED!
The event is slowly reaching the end, we have only two doors left! Behind today's door we hid… a primal slot of your choice! You can pick any Primal you want, any species, no matter the markings or mutations. Additionally you may also claim either a Lovingly Carved Donii or a Steel Statue to boost your future breeding!

Please follow this link to redeem your gift:
I want my slot and Donii / Statue, please!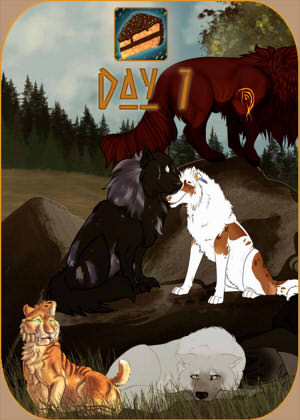 OPEN until August 5th
Time for the last door to open! This time you have the choice between the following items: Activity Lootboxes (either from a random activity, Hunting, Fishing, Discovery or Foraging), a randomly rolled trait stone or a randomly rolled companion. You may only choose one of them! If you do not like the trait or companion you rolled, you have up to two (2) rerolls available c:

Please follow this link to redeem your gift: